Our Story
My name is Greg Didier and I am a self-professed golf fanatic as my wife will attest. I watch all the tournaments, the Golf Channel, listen to PGA Tour radio when I am in the car and of course, as often as I can, play and practice.
I am currently a real estate broker in the Aspen/Snowmass area, I know, tough duty. I do love my job but my real passion is golf, I just love the golf world.
When I play, I usually walk as I like the exercise but I also ride from time to time. One day when I was playing, I found myself getting frustrated by always having to dig in my pockets to find a tee or the ball mark, frustrated with not having enough pockets for my glove, score card and wallet as they all seemed to be competing for the same space.
I went online to look for pants that would have certain design features to solve many of the issues I seemed to be having on the golf course, besides my game, but could not find anything like what I was looking for and so that is when I decided to create my own.
I remember the moment very vividly. I was sitting on my couch watching golf of course and I had a vision of sorts, so I grabbed a few pages of a small note pad and started to draw pictures of the pants and the design features that I thought would be helpful to have out on the golf course.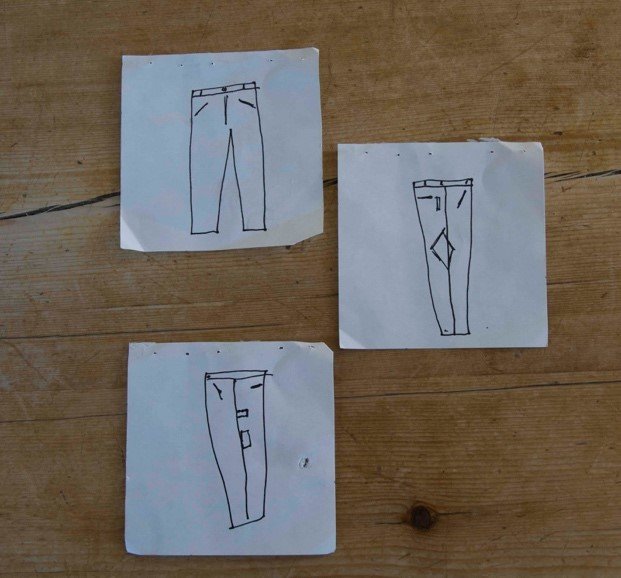 Not having a background in design, I was lucky to have a friend who started her own line of women's mountain bike apparel and she was able to help me bring my idea to life. She referred me to her team in California, two amazing women, Ana Maria Zamingir, and Lindy Bliss of Bliss-Work and they helped me create the design I had in my head. It started by taking an old pair of pants, drawing and sticking design items onto them, then sending that pair to the designer. From there, we started making proto-types.
It has been two plus years since the start of this adventure, with over a dozen prototypes made to get the design features dialed in and to find the right material.
I am happy to announce that just recently everything has come together and I am ready to introduce Caddy Slacks TM to the world. If you would like to watch a short video to learn more, CLICK HERE